The Ben Williams Trust provides support to children with abnormal heart rhythms (arrhythmias) and their families, helping them to learn to live with their conditions and in some cases the threat of sudden death.  It has achieved this through funding the creation of three dedicated and ground-breaking new posts at the Royal Brompton Hospital, London; a nurse specialist (Ben's Nurse), a Clinical Psychologist and most recently a new Nurse Consultant.
We are delighted that at the conclusion of our initial two year period of support, Catherine Renwick's role  of Nurse Consultant for the inherited cardiac condition team at the Royal Brompton Hospital has now been absorbed into statutory funding.  Congratulations to Catherine for making such a success of the role!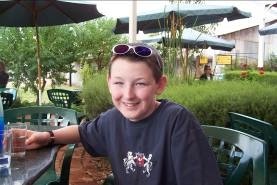 The Trust also supports youth cricket, with a particular emphasis on wicket-keeping.
In the light of COVID-19, we will again not be holding our Christmas sale this year.
If you are happy to continue to receive email updates on the progress of our charitable and fundraising activities and have not already done so, please email us at info@benwilliamstrust.org.uk to let us know.  There are further details on our Privacy Notice.
For other enquires, go to the Contact Us page.