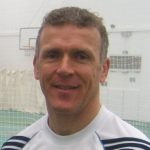 Alec Stewart is the third most capped England cricketer of all time.  In 133 tests, he scored 8,463 runs at an average of a shade under 40, and took 263 catches and 14 stumpings.  In all first class cricket, he scored over 26,165 runs at an average of 40, taking 721 catches and 32 stampings.  He also played for his country in 170 one day internationals, scoring 4,677 runs, taking 159 catches and 15 stumpings.
Alec's most memorable moments in his career include scoring two centuries in Bridgetown in 1993-1994 and leading England to their first major test win for 12 years, against South Africa. He received a standing ovation after scoring a century in his 100th test.
Alec is a much sought after commentator on cricket related matters and has been Surrey CC's Director of Cricket since 2014, with the Club winning its first  County Championship in 2018 since 2002 .
Dr Jan Till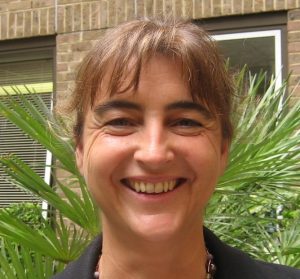 Jan Till MBBS,BSc,MD qualified at St Bartholomew's Hospital London and is a consultant paediatric electrophysiologist based at the Royal Brompton Hospital, London.  She is also Divisional Director of Children's Cardiac Services and Co-director of Paediatrics.  She was at one time the only designated consultant in her field in the country and leads one of the the largest services nationally offering specialist support and provision for children with heart rhythm irregularities.
Her areas of expertise include childhood arrhythmia, channelopathies, inherited cardiac disease and cardiomyopathies.  She is a council member of the Association for Inherited Cardiac Conditions.
Jon Batty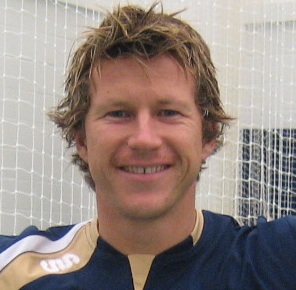 Jon was wicket-keeper at Surrey from 1997 to 2009, and club captain in 2004.  He joined Gloucestershire in 2010.  He has scored over 9,000 first class runs, including 20 centuries at an average of 32, taken over 550 catches and over 60 stumpings.  He equalled the world record for most catches in an innings, with eight against Kent at The Oval in 2004.  Jon has been involved with taking cricket into the local youth community and while with Surrey was the Community Ambassador from the playing staff.
Jon is an ECB Level 4 Coach and along with co-patron Alec Stewart, was a coach on the Surrey elite wicket-keeping programme funded by the Ben Williams Trust.  After retirement, Jon spent a period coaching the England Women's wicket-keepers.  He is currently director of sport and master in charge of cricket at Caterham School and assistant coach to the Surrey Stars.